2 options for cooperation
1
Trainings for
the team
individual program

clear measurement of results
2
Internship
Programs
preliminary selection of candidates
monitoring capability
a collaborative project
What courses we had?
Upgrade training
Duration: 5 lessons / 12.5h
Leadership and motivation

Successfully managing remotely

Connection to the team

Tools for effective planning




Persuasive verbal and non-verbal business communication
Duration: 9 lessons / 15h
Business negotiations
Image of the organization
Perceptual errors, and what precedes communication
Presentation skills
Լistening skill
Automation QA
Duration: 24 lessons / 60h
Transition from manual to automation QA

Database access

Python collections

Branch management – Git/GitHub
Data tables and whаt-if analysis
Duration: 9 lessons / 18 h
Study of Excel, Tableau, Power BI programs
Improvement of analyzing skills
Report creation and data analysis
Development of the skills of employees
Excel
Duration: 7 lessons / 17.5 h
Calculations in excel
Text, time and date functions
Statistical and mathematical functions
Logical, search, reference and informational functions
Discussion and solution of various problems
Agile Project Management
Duration: 20 lessons / 50 h
Interactive, practical lessons
Development of soft skills
A detailed study of methodologies
Project management improvement in an operational team
Sales Skills
Duration: 3 lessons / 18 h
Psychological preparation of the sales manager
Acquaintance and dialogue
Identification of customer needs
Presentation and argumentation
Handling of customer objections and concerns
Price negotiations
Project Management Fundamentals Course
Duration: 16 lessons / 40 h
12 principles of Project Management
Project Management domains: people, processes, business environment
Prerequisite knowledge necessary for the PMP certification exam
Real Project Management tools and techniques
Discussion and analytics of practical cases
Product Management Course
Duration: 16 lessons / 32 h
Product Development Lifecycle
Product Discovery
Product/Market Fit
User-centric Product Design
Feature building
Agile methodology
Business Analysis Essentials
Duration: 16 lessons / 32 h
How to find out and define business problems?
How to gather and document business requirements?
How to turn those requirements into functional specifications?
How to analyze business and work processes?
SQL Fundamentals
Duration: 16 lessons / 32 h
Database basics
Database schema and SQL basics building
Work with the SELECT statement
Analysis with aggregate functions
Request tables
Execution of nested queries
Copywriting Course for Beginners
Duration: 16 lessons / 32 h
Secrets of getting acquainted with the customer and accurately presenting the product
Accurate trigger usage
Headings, techniques of text structure formation
Copywriting in email marketing
Copywriting on websites
Management Course
Duration: 16 lessons / 32 h
Problem solving techniques
Constructive/Critical Thinking
Stress management
Enneagram Basics
Change management
Project management
Service Course
Duration: 16 lessons / 32 h
How to provide quality customer service?
Pyramid of Loyalty
Maintenance phases
Customer Service by Enneagram Type
Conflicts and their possible solution options
People Management Fundamentals
Duration: 16 lessons / 32 h
Understand the fundamentals of people management and its importance in
achieving organizational goals.
Develop the skills needed to effectively manage and lead teams, including
communication, delegation, motivation, and conflict resolution.
Learn how to provide constructive feedback and performance evaluations to team
members.
Why choose BDG as a corporate partner?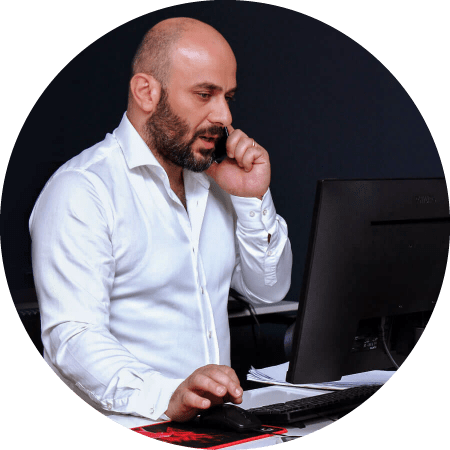 Individual program and methodology developed for each partner
We design, develop and analyze the project from start to finish
Measuring the effectiveness of cooperation:
examination, analysis of opinions, report format.
Formation of a dedicated team to implement the entire project
Quality assurance mechanisms
Discussion of the place, program and methodology of the course coordination
with partner organization
Flexible pricing policy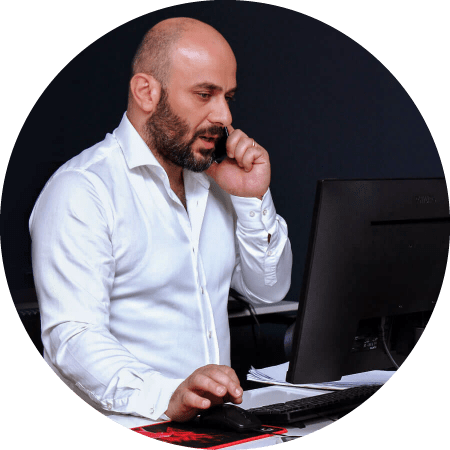 We Collaborate
with
the best ones
We are trusted by well-established, successful companies that prioritize education. We are certain that education will lead us to success․









Features of cooperation
2 possible options for cooperation
Qualified and experienced trainers
Staff support
Application of methodology corresponding to international standards
Experience with companies in various industries as a corporate partner
Outcome measurement mechanisms